UC Irvine Today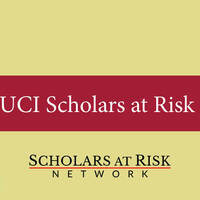 Scholars at Risk (SAR) Celebration and Lecture
Around the world, scholars are being arrested, prosecuted and imprisoned because of their political or religious beliefs or the nature of their research. A failed coup attempt in Turkey in 2016 has led to an unprecedented crackdown on academic freedom in that country, resulting in thousands of professors losing their jobs and being arrested or threatened.
Lunch will be followed by musical entertainment with original compositions highlighting Middle Eastern music by internationally known oud player, Gabriel Lavin and Friends.
The highlight of the afternoon will be the keynote lecture by UCI professor and acclaimed author, Ngugi wa Thiong'o, who was imprisoned for his literary works in his native Kenya. Ngugi will be introduced by Professor David Lloyd (UC Riverside).
Friday, October 20, 2017 at 1:30pm to 4:30pm
Humanities Gateway, 1030
4100 Humanities Gateway, Irvine, CA 92697-3375
Event Type

Audience

Website
Cost

Free

Department

Hashtag

Event Sponsor

Illuminations, Conversation Kitchen, Humanities, Provost Office

Event Contact Email

Add to Calendar