UC Irvine Today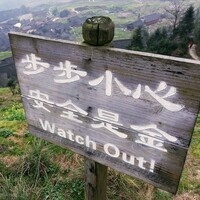 Never Again: Legal Change After Food Crises in China
With Annemieke van den Dool.
China regularly faces food safety crises. One of the most well-known examples is the 2008 milk powder scandal in which at least six babies died and 300,000 children got sick.
In the heat of such a crisis, there are often voices demanding change, so that "this will never happen again."
Using causal process-tracing, Ms. Van den Dool will explain how and why laws in China change after a food crises.
Friday, March 23 at 2:00pm to 3:00pm
Law Building, 3750
401 East Peltason, Irvine, CA 92697
Event Type

Audience

Website
Cost

Free

Department

Hashtag

Event Sponsor

Long US-China Institute

Event Contact Email

Event Contact Phone

949-824-8851

Add to Calendar