UC Irvine Today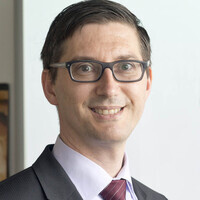 Mosaics: Stratosphere, Flink and Beyond
With Volker Markl, Full Professor and Chair of the Database Systems and Information Management (DIMA) Group, Technische Universität (TU) Berlin.
The global database research community has greatly impacted the functionality and performance of data storage and processing systems along the dimensions that define "big data."
At TU Berlin, DFKI, and the Berlin Big Data Center (BBDC), they aim to advance research in this field via the Mosaics project. Markl's goal is to remedy some of the heterogeneity challenges that hamper developer productivity and limit the use of data science technologies to just the privileged few, who are coveted experts.
Wednesday, December 6, 2017 at 3:00pm
Donald Bren Hall, 4011
6210 Donald Bren Hall, Irvine, CA 92697
Event Type

Audience

Website
Cost

Free

Department

Hashtag

Event Sponsor

Information Systems Group (ISG)

Event Contact Email

Event Contact Phone

949-824-7651

Add to Calendar