UC Irvine Today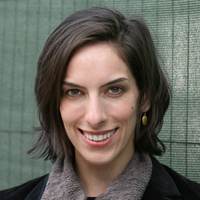 Informatics Seminar Series - Natasha Dow Schüll
Lifestyle Algorithms: Wearable Technology as Self-Regulation

Abstract:
Wearable technology has increasingly captured the attention of venture capitalists, technology startups, established electronics companies, and consumers. An ever-expanding array of gadgets and apps gather real-time information from bodies and lives, convert this information into electrical signals, and run it through software programmed to detect otherwise imperceptible patterns of being and prompt users to down-regulate problematically excessive behavior—overeating, oversitting, overspending, over-engaging in social media. This talk explores the vision of technologically assisted self-regulation that drives the design and use of wearable tracking products.
Please join us for this free talk and social hour!
No registration required. First-come, first-served seating.
Friday, October 13, 2017 at 2:00pm to 4:00pm
Donald Bren Hall, 6011
6210 Donald Bren Hall, Irvine, CA 92697
Event Type

Audience

Website
Cost

Free

Department

Hashtag

Event Sponsor

Department of Informatics

Add to Calendar