UC Irvine Today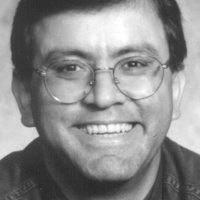 Fifth Generation Cellular Wireless: What to Expect?
With Ender Ayanoglu, Professor, Engineering, UCI.
Cellular wireless or mobile communications have seen four generations of technological developments: analog voice, digital voice, data on top of a voice-based infrastructure and data format, or packetized transmissions, including voice and video. Professor Ayanoglu will discuss what the fifth generation can be expected to be and, more importantly, what it cannot be.
Friday, February 9, 2018 at 11:00am to 12:00pm
Donald Bren Hall, 6011
6210 Donald Bren Hall, Irvine, CA 92697
Event Type

Audience

Website
Cost

Free

Department

Hashtag

Event Sponsor

Department of Computer Science and NetSys

Event Contact Email

Add to Calendar