UC Irvine Today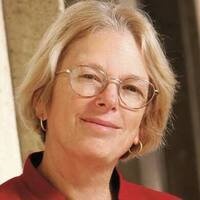 Distinguished Lecture Series - Pamela Samuelson
"What's At Stake in the Oracle v. Google Software Copyright Case?"
Join us for an evening of lecture and discussion with special guest lecturer Distinguished Professor of Law and Information Pamela Samuelson from UC Berkeley. This free event is open to students, staff, faculty and friends.
Refreshments provided.
ABSTRACT: Freedom to reimplement application program interfaces (APIs) in independently written software is the key issue at stake in the Oracle v. Google case. Oracle has claimed that the Java API is protectable by copyright law and that Google's use of parts of the Java API without a license is copyright infringement. Google initially won its challenge to the copyrightability of the Java API on the ground that it was an unprotectable functional system, but this ruling was reversed by an appellate court in 2014. Because Google also raised a fair use defense, the appellate court sent the case back for retrial on the fair use issue. Last May the Oracle v Google fair use issue was tried to a jury, which ruled in Google's favor. Oracle has appealed this verdict and claims that as a matter of law, it is entitled to a judgment in its favor that Google's use was unfair. The case has attracted numerous amicus curiae (friend of the court) briefs which take strongly con icting views about fair use and whether the law should allow programmers the freedom to reimplement APIs.
Thursday, October 19 at 5:30pm to 7:30pm
Donald Bren Hall, 6011
6210 Donald Bren Hall, Irvine, CA 92697
Event Type

Audience

Website
Cost

Free

Department

Hashtag

Event Sponsor

Donald Bren School of Information and Computer Sciences

Event Contact Email

Add to Calendar