UC Irvine Today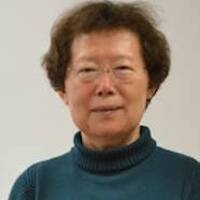 Developing a New Internet Architecture: Named Data Networking
With Lixia Zhang, Jon Postel Chair in Computer Science, UCLA.
Current Research Interests:
Internet Architecture Design: How many necessary pieces and how do we know they are necessary?
Network Protocol Designs: Let's start collecting a set of principles from past successes and lessons.
How to Secure Large Scale and Open Systems, such as the Domain Name System (DNS) and global Internet routing infrastructure?
Friday, December 1, 2017 at 11:00am to 12:00am
Donald Bren Hall, 6011
6210 Donald Bren Hall, Irvine, CA 92697
Event Type

Audience

Website
Cost

Free

Department

Hashtag

Event Sponsor

Department of Computer Science and NetSys

Event Contact Email

Event Contact Phone

949-824-7651

Add to Calendar