UC Irvine Today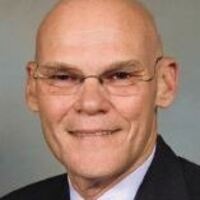 Can Adversaries Hack Our Election? Can We Stop Them?
With James Carville, Campaign Manager for Bill Clinton's improbable 1992 win, Carville is one of the most successful political consultants of all time and an insightful, entertaining and prolific analyst of U.S. elections and political campaigns.

Conference will include panels, cocktails, appetziers, and VIP reception. Registration required.
Tuesday, March 13 at 12:30pm to 7:30pm
Student Center, Crystal Cove Auditorium
A311 Student Center, Irvine, CA 92697
Event Type

Audience

Website
Cost

$50-$200

Department

Hashtag

Event Sponsor

Cybersecurity Policy & Research Institute

Event Contact Email

Event Contact Phone

949-824-2720

Add to Calendar