UC Irvine Today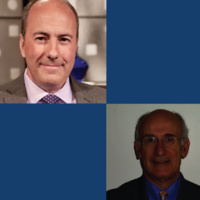 Biomarker Development for Alzheimer's Disease: Opportunities, Challenges, and the Need for Big Data Analytics
With Massimo Fiandaca and Mark Mapstone,
Department of Neurology, UCI School of Medicine.
In this talk, Drs. Fiandaca and Mapstone will describe their work in preclinical AD biomarker development. They will give an overview of their recent findings related to metabolomic markers of AD and present the potential for integration of other relevant –omics, including proteomics, transcriptomics, genomics, and epigenomics for enhanced understanding of the underlying pathobiology. They will also present work on metabolomics of successful cognitive aging which will be important when considering approaches to primary prevention of AD. This talk hopes to present the unique opportunities and challenges associated with complex multidimensional datasets and the growing need for big data analytic approaches in medicine.
Monday, December 11, 2017 at 4:00pm to 5:00pm
Donald Bren Hall, 4011
6210 Donald Bren Hall, Irvine, CA 92697
Event Type

Audience

Website
Cost

Free

Department

Hashtag

Event Sponsor

UCI Institute for Future Health

Event Contact Email

Add to Calendar