UC Irvine Today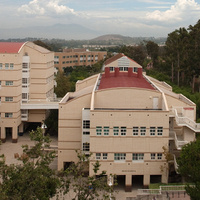 Social Ecology
In 1970, UCI established the nation's first School of Social Ecology in response to high demand for more socially relevant research.

2019 honoree John Whiteley, Ed.D The Founders Award was established to honor individuals who have made enduring contributions in support of the ideals and...

Join us to celebrate the life of C. Ronald Huff, dean emeritus of the School of Social Ecology and professor emeritus of criminology, law and society.
This is the commencement ceremony for all baccalaurette candidates from the School of Social Ecology. All guests must have a ticket to attend. Tickets are...
Recent Events