UC Irvine Today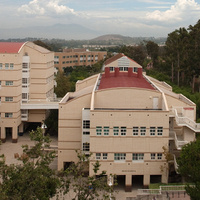 Social Ecology
In 1970, UCI established the nation's first School of Social Ecology in response to high demand for more socially relevant research.
Film Screening & Discussion Through riveting and moving personal recollections of both Palestinians and Israelis, 1948: Creation & Catastrophe reveals the...

Great food, fun games, ANTastic prizes and new friends await you at the Social Ecology Homecoming Shindig at the Party in the Park Homecoming festival! Bring...
Recent Events