UC Irvine Today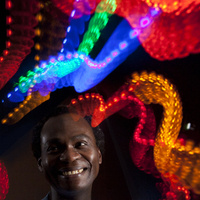 Public Health
The UCI Program in Public Health's mission is to create, integrate and translate population-based knowledge into preventive strategies for reducing the societal burden of human disease and disability.

Join us for informal discussion about ongoing microbiome research on campus. This discussion forum is for UCI researchers interested in microbiomes in any...
The UC Irvine Health Equity Symposium will provide students, residents/fellows, faculty, healthcare professionals and community members with an opportunity...
Recent Events