UC Irvine Today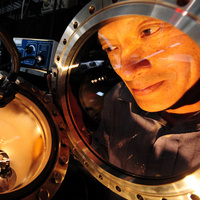 Physical Sciences
One of the founding academic units established in 1965 at UCI, the School of Physical Sciences has built an international reputation of distinction in scientific research while also embracing the teaching mission of a public university.

A great deal of current research in differential geometry has to do with what mathematicians call singularities. These range from corners which arise in...

CaSTL Seminar Series and The Center for Chemical Innovation presents Dana D. Dlott, School of Chemical Sciences and Fredrick Seitz Materials Research...
Recent Events