UC Irvine Today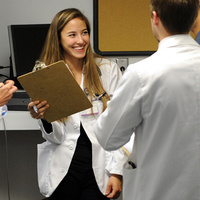 Medicine
The UCI School of Medicine advances medical knowledge and clinical practice through scholarly research (Discover), physician education (Teach) and high-quality care (Heal).

Just received microbiome sequence data? Not sure where to start? The goal of this session is for participants to leave with a personalized plan for their...
The UC Irvine Health Equity Symposium will provide students, residents/fellows, faculty, healthcare professionals and community members with an opportunity...
An 8-week series for children and their parents on practicing social skills and skill coaching strategies. The course teaches social skills necessary for...
Recent Events