UC Irvine Today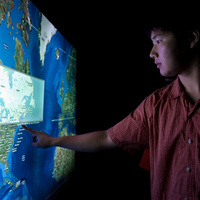 Information & Computer Sciences
UCI's Donald Bren School of Information & Computer Sciences (ICS) began as a pioneering academic department in 1968. In 2002, the department became the first and only computing-focused school in the UC system. ICS now houses three departments: computer science, informatics and statistics.

The Department of Informatics is proud to present Dan Cosley Associate Professor, Information Science, Cornell University; Program Officer, National Science...
With Prof. Tao Xie, University of Illinois at Urbana-Champaign. This talk will discuss recent research and future directions in the field of intelligent...
Recent Events