UC Irvine Today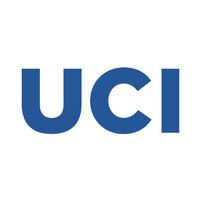 Graduate Division
The UCI Graduate Division provides leadership on all graduate education matters, working with scholars from all over the world to engage in study, teaching, and research in the pursuit of a master's or Ph.D. degree or of postdoctoral training.

Start Smart is an interactive workshop designed to give you the confidence and skills needed to earn fair compensation. This workshop provides benchmarks for...
This workshop explains the purpose, format, and content of the Curriculum Vitae. Learn how to create and critique your academic CV and how to tailor your CV...
This session provides dedicated times to write in a distraction-free environment and promotes the development of healthy writing habits. Participants set...
Brush off the cobwebs and get reacquainted with effective PowerPoint presentation techniques. Be prepared to practice a few slides of your presentation and...
Learn about the various types of positions available, where to look for positions, and get an overview of the entire academic job search process. This...
Recent Events