UC Irvine Today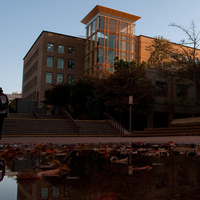 Engineering
Founded as the School of Engineering in 1965 with just three faculty members and 75 students declaring engineering majors, The Henry Samueli School of Engineering today serves more than 4,000 students, providing an integrative approach that blends fundamentals, research and hands-on experience.

The workshop will address the basics of fuel cell technology, the spectrum of fuel cell types, stationary and mobile fuel cell markets, and the role of fuel...

This one day symposium will convene industry, government, and academia to discuss the current state of Stationary Fuel Cell development and deployment in the...
Recent Events